j
WHAT IS PATHSHALA?

The name Pathshala comes from the ancient education system that prevailed in South Asia. It brings to mind classes held underneath a lofty tree, conjuring up learning spaces without walls, open skies and unending horizons. Pathshala not only allows students to explore the world of visual storytelling but gives them the knowledge and opportunity to question beyond the confines of discipline, and the scope to think outside the box. The conceptual absence of a classroom enables students not only to attend the same classes, but also to work together on collaborative projects together with the visiting faculty. This enhances and complements each student's learning experience on both theoretical and practical levels.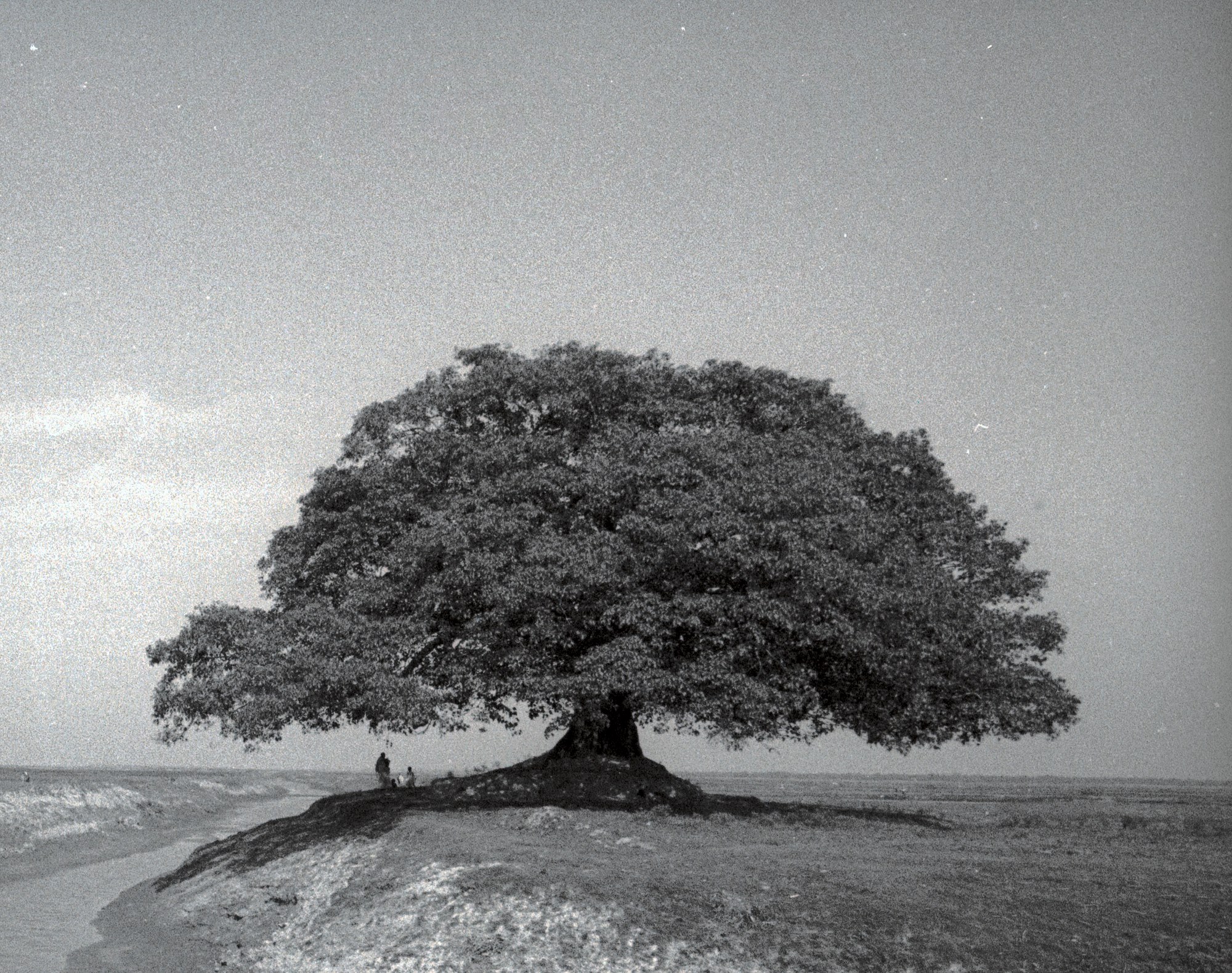 Photo: Shahidul Alam
Photo: Sarker Protick
WHY PATHSHALA?

Despite the wealth of media talent that exists in the region, not to mention its potpourri of cultural heritage, there is currently still a significant dearth of infrastructure for proper training in photography, television and film. Although some very fine photographers and videographers have emerged in spite of this, they have all either settled overseas or work in overseas agencies. For this reason their work is hardly seen locally. There is little scope of involving their expertise in order to train our aspiring visual storytellers. A need for such a regional organization was acutely felt, particularly at the grass-root level.

Photographers and videographers here are viewed simply as technicians who deliver images for a fee, rather than as interpreters of their culture. Practitioners have found it difficult to rise above this lack of understanding and appreciation. Therefore, the general level of professionalism has so far been poor, and there is little theoretical understanding even in academic circles. In 1998, Pathshala started as an institute of photography with particular emphasis on photojournalism. In 2010, it became a full-fledged institute for visual storytelling by setting up a new department of broadcast and multimedia. The school is now called Pathshala South Asian Media Institute.
WHO ARE PATHSHALA STUDENTS?
The students of Pathshala come from varied backgrounds and philosophies; and this is reflected in their bodies of work. The thought sharing process is organic in this institution, creating a multidisciplinary space which leverages with new energy among the students. The faculty members are dynamic, facilitating a mix of education that blends the learning and sharing processes. The group dynamics and the class interaction are different. The students we get here are diversified, of different age groups and the communication builds in a linear way. Our students are drawn from a wide range of backgrounds nationally and internationally. They have been awarded and widely recognized by organizations such as World Press Photo, Alexia Foundation, Joop Swart Master Class, Ian Parry Scholarship, Sony World Photography Award, HIPA Awards etc.
The institute targets the most promising young photographers of the region. Though an initial quota has been kept for women and people from marginalized communities, in the long run, Pathshala will only cater for the most promising youngsters regardless of class and gender. The idea is to take young professionals who, with the right guidance and opportunities, can break into the highest echelons of the international photographic industry.
Over the years we have seen major developments within the student bodies as well as in the institute's infrastructure. Pathshala become a centre for excellence within the region, working to develop the highest standards of media professionalism. Highly skilled and intellectually versatile young professionals are emerging from Pathshala, who are already in a position to comprehend and challenge the stereotypical representations of majority world cultures in stories and features published in the international media. Exhibitions of students' works have taken place in major European cities and photo festivals, with these graduates.
---
Photo: KM Asad
Photography Department

The department of photography of Pathshala is recognized as an institution offering the highest quality education in photography currently available. Through regular assignments and projects, the students are encouraged to master their art. Pathshala's devotion to excellence has enabled it to carve its own niche internationally; making it's at par with the best in the world. The extensive course curriculum diligently molds students as professional photographers in their own right. Our graduation course contains subjects like Documentary photography, Visual Anthropology, Portraiture, History of regional photography & film, curatorial practice, etc. which gives a foundation for a professional photographer and also a critical view on socially engaged storytelling, representation, regional context, eastern and western hegemony, etc.



Department of Film and Television

The Department of Film and Television offers a wider range of courses including film directing, cinematography, video editing, animation, broadcast news presentation and reporting. Besides, the Cinema department also offers a one-year program in Film Direction and Screenwriting. Each training module covers both technical skills and cross-platform essentials: audiovisual storytelling, cinematic language, media standards and practices, leadership and teamwork.